How to Turn your Garage into a Greenhouse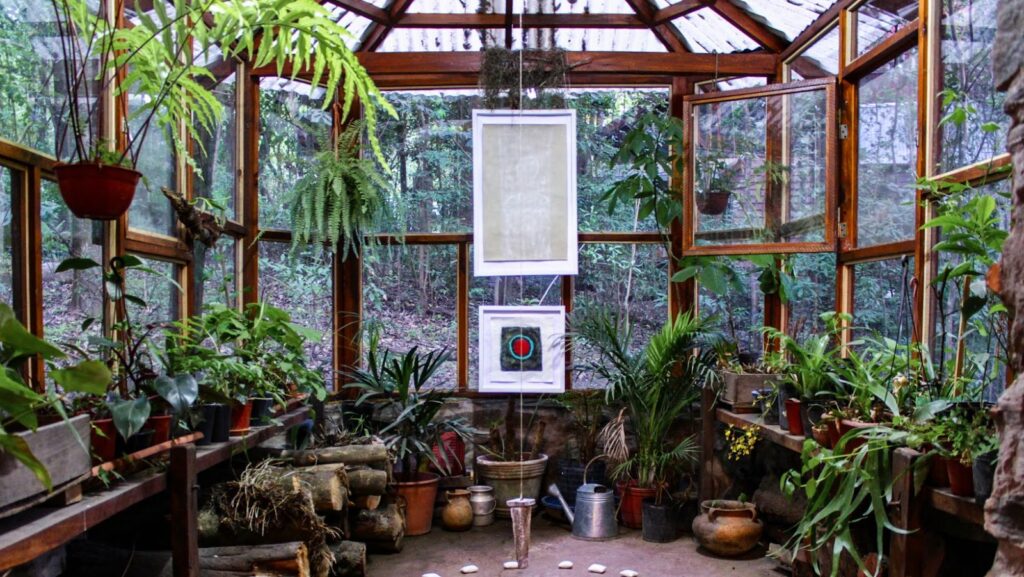 A garage is an excellent location for a greenhouse. It is usually positioned near the house, which is convenient and often built with sturdier materials than a stand-alone greenhouse. You can purchase a pre-fabricated garage kit or build it from scratch using plans available online or from your local hardware store. You must consider how you will get light and ventilation into your new space.
Lighting
A garage can be a great space to start your greenhouse. Greenhouses provide ideal conditions for plant growth and can extend your gardening season. You can create a functional and thriving greenhouse by taking some simple steps to prepare your garage.
One of the challenges of using a garage as a greenhouse is that it can be difficult to get enough light inside. Position your greenhouse along the south side of your house, so it gets direct sunlight for most of the day. If that is impossible, you can supplement natural light with grow lights. These are available in both fluorescent and LED varieties and come in different shapes and sizes to fit your needs.
Light is essential for growing plants; unfortunately, garages tend to be quite dark. If possible, install grow lights in your garage greenhouse so your plants can get the light they need. Even if you cannot install grow lights, try to place your plants near windows so they can get as much natural light as possible.
Ventilation
Ventilation is one of the most important considerations when setting up a garage greenhouse. Ensure your garage has plenty of airflow by opening doors and windows or installing an exhaust fan.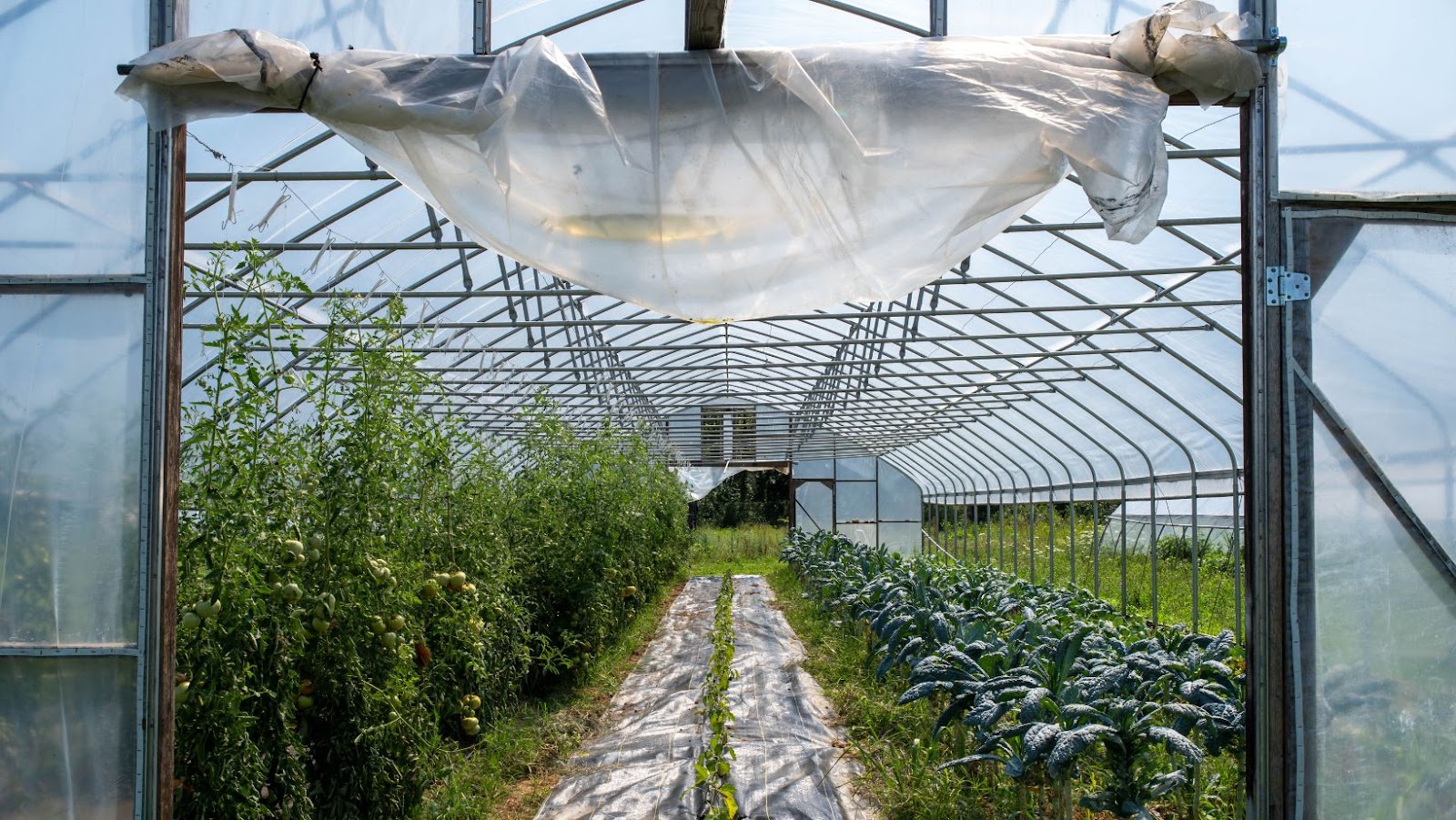 You will need to provide ventilation for your greenhouse to prevent overheating and allow for air circulation. This can be done with passive or active ventilation systems. Active ventilation uses fans to circulate air, while passive ventilation relies on hot air rising and cooler air entering through open windows or vents.
Insulating your garage to keep your plants healthy and prevent heat loss in cold weather. You must focus on insulating windows and garage door. Talk to your local supplier to ensure your standard garage door warranty will remain intact after such alterations.
Humidity and Heat
Humidity is also an issue in garage greenhouses because the concrete floor tends to be very absorbent. To increase the humidity in your garage greenhouse, you can mist the plants with water or install a humidifier. Again, too much humidity can lead to problems such as damping off, so make sure to monitor the humidity level in your garage greenhouse and adjust accordingly.
Heat is another factor to consider in a garage greenhouse. In winter, the temperature in your garage may drop below freezing, so you will need to provide some form of heat for your plants. Heating lamps or pads are a good option for providing gentle heat for your plants.
Choose your Plants
Choose plants that will thrive in your garage's environment. Garage greenhouses are usually dark and humid, so plants that enjoy those conditions, such as ferns, orchids, and bromeliads, will do well. Consult a gardening book or website to find out which plants will work best in your garage greenhouse.
If you're a beginner gardener, choose plants that are easy to care for and don't require a lot of light or water. Some options include herbs, succulents, and cacti. Once you have more experience, you can experiment with different types of plants.
Create a Planting Schedule
Create a planting schedule to ensure that your plants get the care they need. This schedule should include when to plant seeds, how often to water and fertilize the plants, and when to harvest them. Following a regular schedule can ensure that your plants stay healthy and thrive.
Water and Fertilization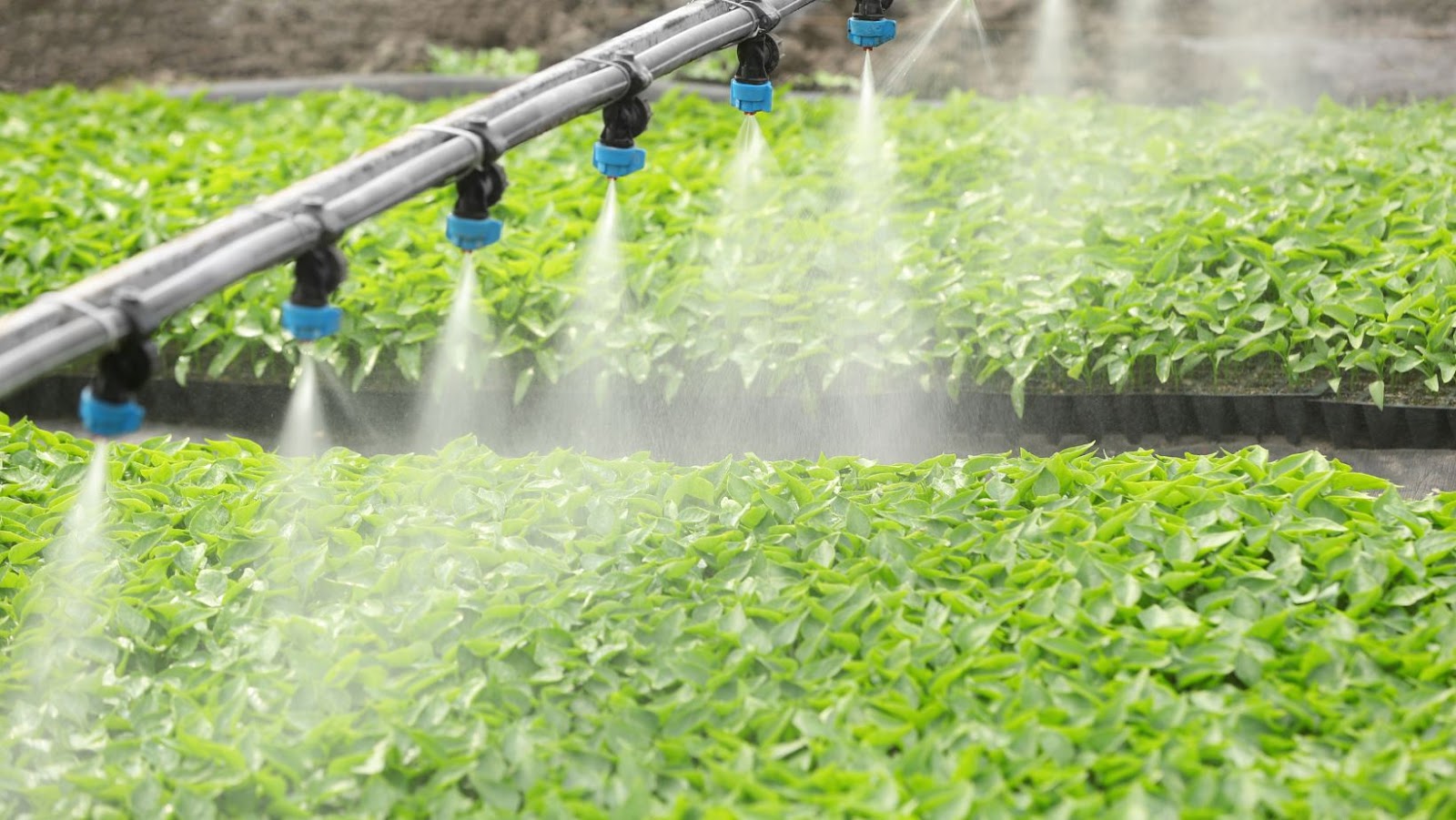 Watering Your Plants properly is crucial for thriving plant growth, but be careful not to overwater because too much water can also be harmful. Water your plants when the soil is dry to the touch, and never let them sit in waterlogged soil. Invest in a moisture meter to more accurately gauge when watering is necessary. Fertilizing your plants regularly will help them grow strong and healthy. There are many different types of fertilizer available, so consult a gardening book or website to find out which fertilizer is best for your growing plants.
Conclusion
A garage greenhouse is an excellent way to garden or extends your growing season. By taking some simple steps to prepare your garage, you can create a space perfect for growing plants. Ventilate and insulate your garage to maintain a stable temperature, choose easy-to-care-for plants as you get started, and create a planting schedule so that your plants always get the care they need. You can turn your garage into a thriving greenhouse with some planning and effort.
With careful planning, you can quickly turn your garage into a functional greenhouse where you can grow plants all year. Considering the amount of light and ventilation your space will need, you can create a comfortable environment for your plants—and yourself!