How to Refresh Your Walls Without a Full Repaint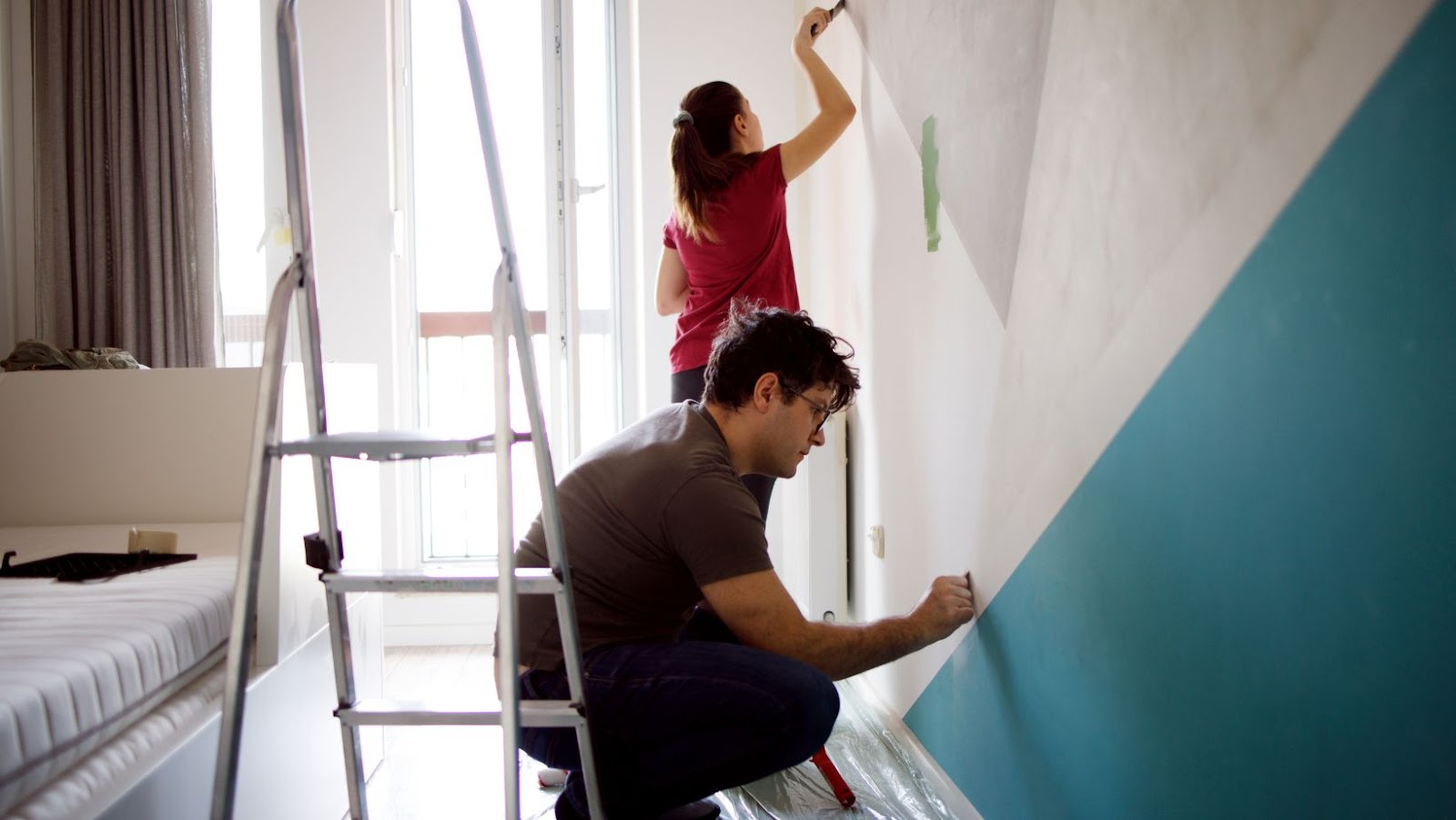 After completing an extensive interior paint job, the last thing we want to do is imagine having to repaint all the walls entirely after they see some expected wear and tear. According to Utopia Management, a rental property management company based on the west coast, it is of the utmost importance to rental property owners that the paint is well maintained so that the property remains attractive to renters. Further, a survey done in 2022 found that approximately 88% of people have an increased desire to be at home after refreshing their wall paint. However, a complete repaint job may not be necessary to give the walls a new colour look again. Simply touching the paint can be sufficient– but it must be done correctly. Follow this guide to learn how to effectively touch up the paint in your home or rental property.
Planning Ahead
Before you buy any materials and start painting, getting a good sense of where and how much touch-up is needed is essential. Pull away any furniture, remove any wall hangings, and make the room as bright as possible, so you have an accurate sense of what needs to be done.
Since you are only painting in specific places that need a touch-up, you must use the same colour paint. Perhaps you still have some leftover paint from the initial job, or maybe you kept the colour card with the paint code. If the former, make sure you have the paint professionally stirred to ensure it is well mixed before applying. If the latter, you should be able to take the card to a local paint store (preferably the one where you sourced the colour initially), and they can make you some new paint.
If, however, you do not have either of those, you will need to do a "colour match." A colour match can be done at most paint supply stores using a sample of the wall that is already painted. All you will need to do is cut a small piece of the painted drywall and bring it to them to analyse. They will also help you determine what kind of finish the original paint had (satin, eggshell, etc). They should then be able to match the colour and set you up with new paint to use against the old paint.
Tools and Materials Needed
Once you have figured out how and where to source your paint, you will just need to take inventory of your painting supplies and ensure you have all the necessary tools to begin. You will need:
Paint
Interior latex primer
Small paint brush
Small foam brush (to dab on small spots under 2 inches in size)
Small roller and rolling tray (if touching up slightly larger areas)
Paint cups (plastic cups will work)
Rags (one wet and one dry, for cleaning beforehand and for any small spills in the process)
Spackle and sandpaper (for any holes that need patching)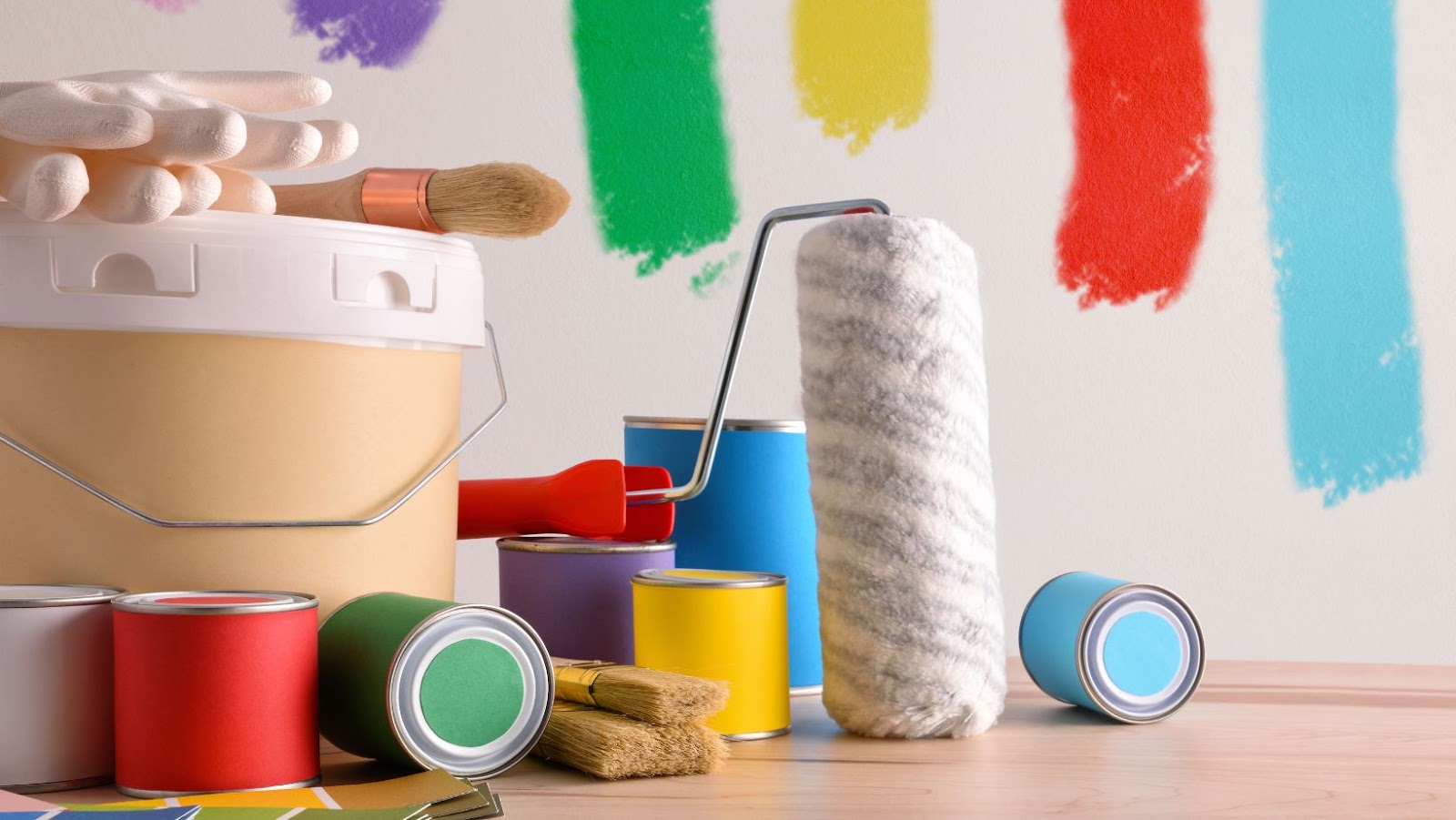 Step-by-Step Process
Prep
Before you paint, you will need to prep your walls. First, remove any wall hangings, posters, or nails that are in the way. If you have holes to fill, use your spackle and sandpaper. Finally, wipe the walls down to ensure that no dust or dirt gets trapped beneath the new layers of paint.
Prime
After your wall dries, you can begin priming over the spots that need a touch-up. Use your small paintbrush, sponge brush, or roller to apply the primer to the problem areas. Since this is a touch-up job using the same paint colour, only one primer layer should be sufficient. However, if you are covering a dark stain or spot, you may need more than one primer layer.
Paint
Now that your primed patches are dry, you can apply your colored paint. Make sure the new paint is well mixed before applying. You can use a stir stick to mix it yourself. However, if it has been sitting unused for several weeks or more, you should have a professional spin it for you before using it.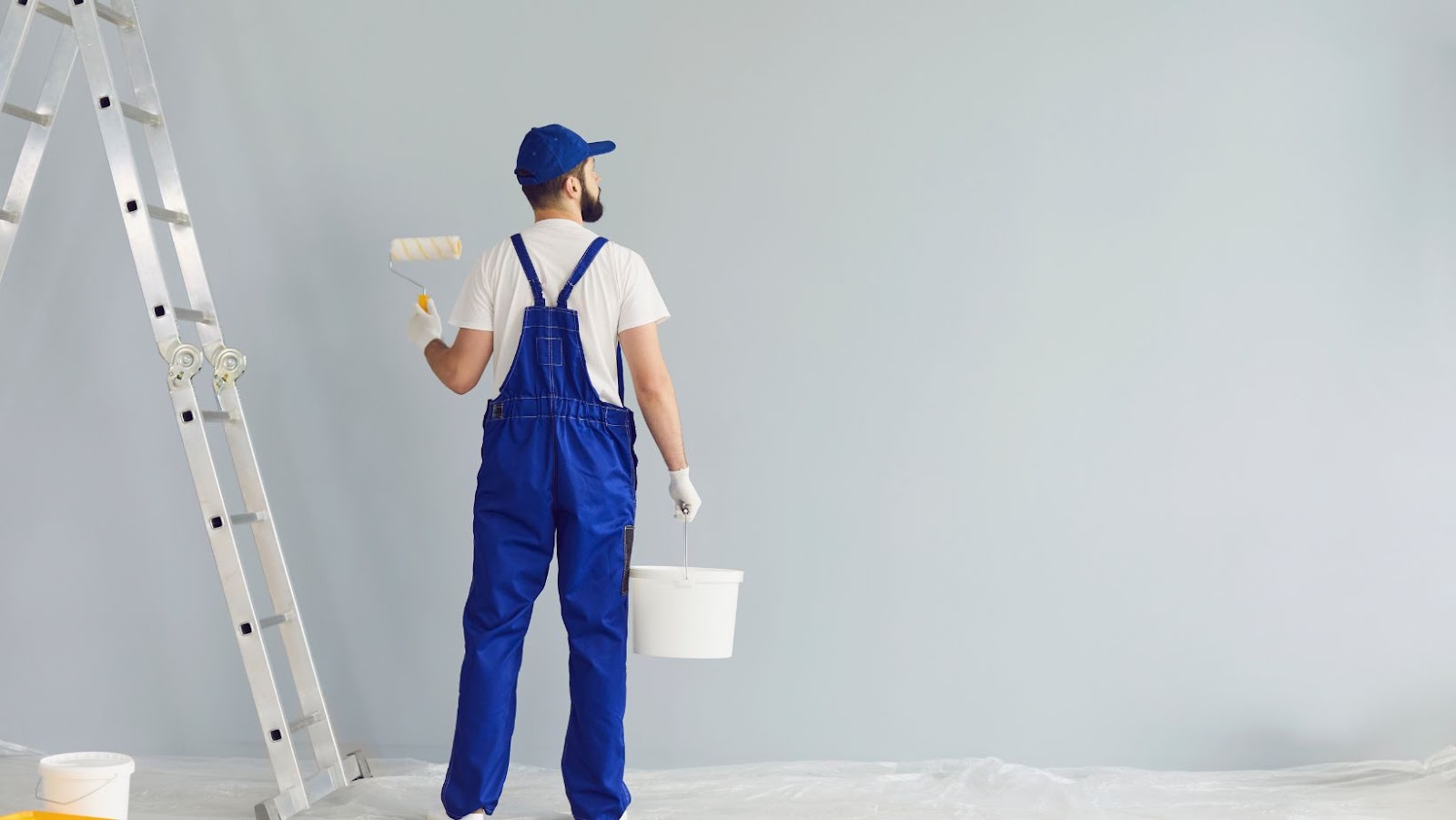 Just like you did with the primer, apply the paint to your brush or roller and paint over the primed patches on the wall. Again, the number of coats will be up to you– make sure you have good lighting in the area to confidently determine whether you have added a sufficient number of coats of paint.
Additional tips:
Touching up the baseboards will also give your walls a fresh look and may be an easier task if you are low on time.
Use a friend: the second pair of eyes may help you catch problem spots you may have missed.
Crack open a window– paint fumes can be strong, so it is always a good idea to keep the area well ventilated while you work.