How SnapLogic's data integration can help enterprises automate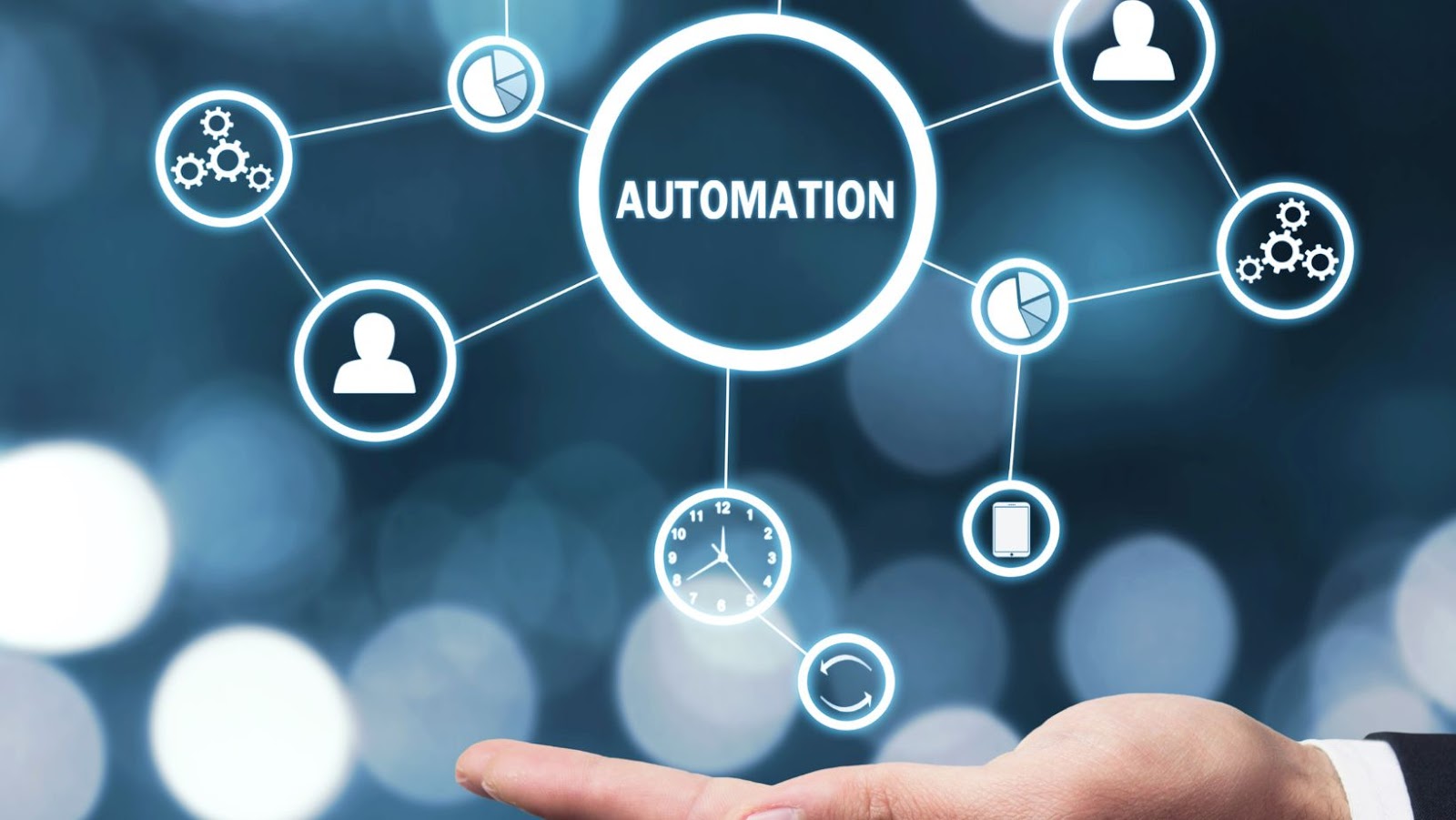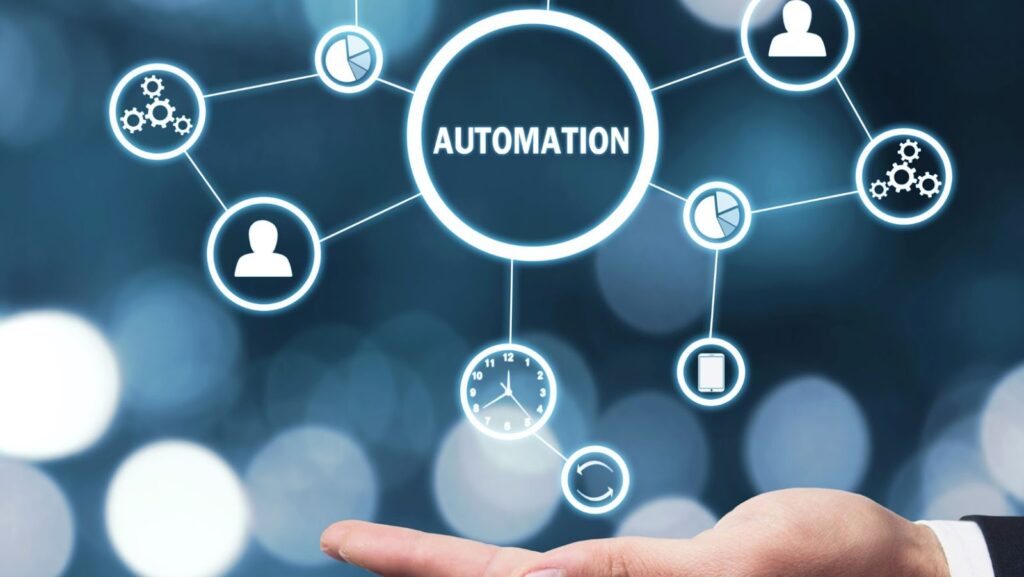 SnapLogic's data integration technology has revolutionised enterprise automation. It enables enterprises to automate processes, become more efficient and secure, and access new data sources.
SnapLogic has recently secured a $165M funding to further develop its data integration power.
In this article we will discuss the benefits of SnapLogic's data integration technology and how it can improve the automation of enterprise processes.
Overview of SnapLogic's data integration solution
SnapLogic's advanced data integration technology helps enterprises automate the flow of information between cloud and on-premises applications and data sources, ensuring your business has access to the information it needs to make informed decisions. SnapLogic provides a single, unified platform that enables companies to rapidly connect almost every type of application or dataset with minimal coding.
The easy-to-use interface enables businesses to quickly assemble drag-and-drop integration pipelines (called 'snaps') that quickly automate transforming and moving data from one system to another. In addition, with its adaptive security model, SnapLogic gives organisations unparalleled speed and reliability when managing their data integration initiatives.
In addition, SnapLogic allows users to layer in custom code such as Java or Python if they need stronger control over integration processes while still providing support for hundreds of distinct connectors across multiple third party platforms. It even supports Transfer Managed File Protocol (SFTP) for secure file transfers between systems in a streamlined way.
With its wide range of features and extensive library of "Snaps", SnapLogic's Integration Platform as a Service (IPaaS) delivers unrivalled flexibility and control over your enterprise's data—helping you create an automated infrastructure that is reliable and secure.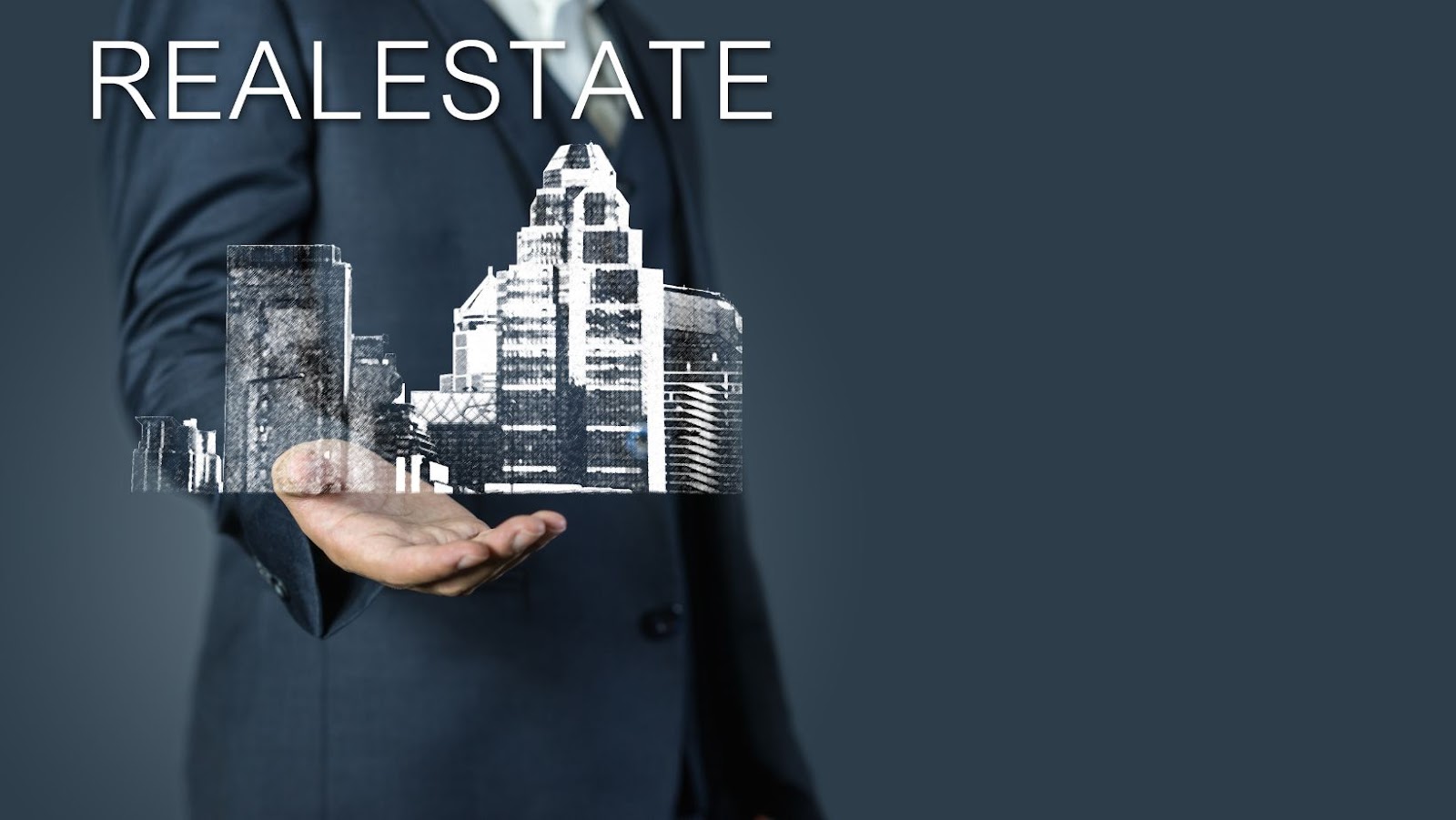 Benefits of Data Integration
Data integration can be a powerful tool for businesses looking to automate their processes. By leveraging SnapLogic's data integration solutions, enterprises can create seamless connections between different applications and services that will automate their workflow.
This article will examine the benefits of integrating data and how SnapLogic can help you maximise its potential.
Automating manual processes
One of the main benefits of data integration is the ability to automate manual processes, reducing the amount of human labour and time spent. Data integration tools can streamline manual processes such as merging data across siloed systems or integrating different sources into a unified platform. As a result, businesses can achieve faster decision-making with improved data accuracy and compliance through automation. This helps organisations save significant areas on labour resources while ensuring their processes are optimised for success.
Furthermore, automation enables businesses to create streamlined workflows that minimise complexity and errors. By utilising cloud integration solutions, enterprises can quickly access external data sources from digital platforms such as Salesforce and integrate them with external sources like databases and applications over any platform or location without worrying about manual programming or scripting. SnapLogic enables users to create automated analytics pipelines for predictive modelling in real-time with its Intelligent Data Orchestration capability.
Data integration tools like SnapLogic also help businesses become more agile by allowing scalability and faster development efforts. Through enhanced visualisation capabilities, enterprises can make well-informed decisions quickly while recognizing potential problems before they become pressing. Furthermore, by leveraging a secure cloud integration platform, companies can easily establish connections between multiple systems within the enterprise which enable real-time exchange of data across various platforms widely available today such as EDI (Electronic Data Interchange) systems and SaaS applications like Google Cloud Platform, Amazon Web Services (AWS), Microsoft Azure etc.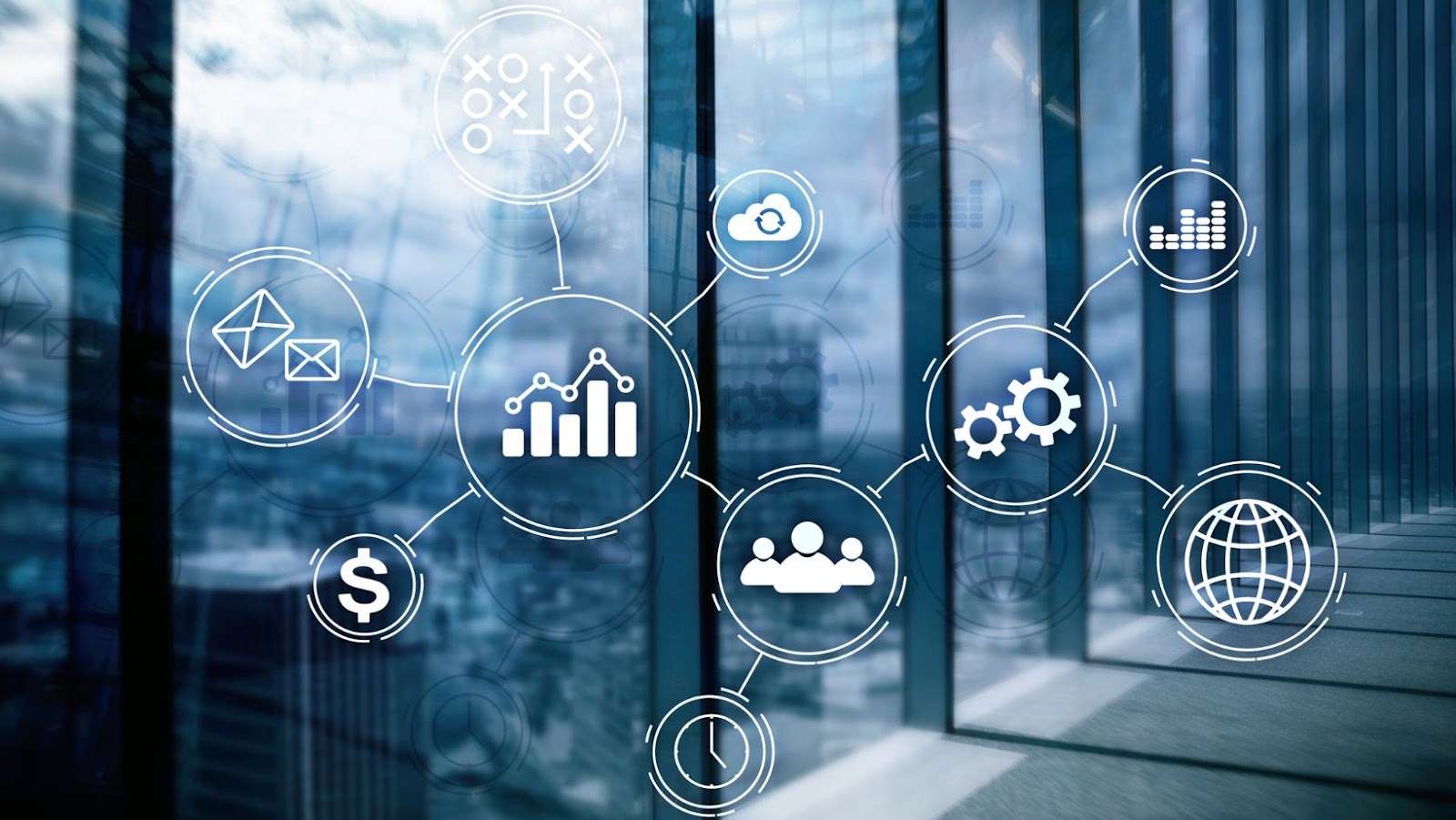 Enhancing data accuracy
Organisations using SnapLogic can easily integrate their data and increase the accuracy of that data. By leveraging cloud-based data integrations, they can bring together disparate sources of customer, product, marketing, financial and other types of data into a single unified view. This allows them to accurately track customer interactions and gain insight into customer behaviour across all channels.
Data integration also enables enterprises to reduce data inaccuracies across the organisation by validating the consistency and completeness of their records. This can result in fewer discrepancies between systems when multiple locations update records in real time. Additionally, by automating their data processes with SnapLogic, organisations can ensure that any new or updated data is instantly available for reporting or analysis to keep customer information up to date and accurate.
Data accuracy is further increased with pre-defined templates built into SnapLogic which assist users in selecting the correct source formats for integration tasks quickly and easily. In addition, SnapLogic's built-in alerts enable users to immediately detect any changes in their systems such as incorrect or missing file formats or unexpected system shut downs so they can take timely action before any inaccurate information is embedded throughout the system architecture.
Streamlining data management
Data integration is important to successful digital transformation, enabling organisations to reduce manual data management activities and streamline enterprise operations. SnapLogic's cloud-based data integration platform can help enterprises automate processes quickly, including:
-Integrating SaaS applications with on-premises systems,
-Consolidating existing data silos across the organisation,
-Integrating customer and partner data sources,
-Migrating data or application workloads to the cloud,
-Visualise real-time analytics dashboards within your cloud storage solutions such as AWS or Azure.
SnapLogic's platform also enables teams to: organise and monitor workflow performance; access tracking and support features; set up notifications/alerts related to service availability; use an integrated suite of fully managed connectors; track conditions in business logic with embedded machine learning capabilities; simplify complex deployments via drag & drop pipeline design tools; combine REST services with Java components for rapid development.
SnapLogic raises $165M to accelerate enterprise automation via data integration
SnapLogic recently raised $165 million to accelerate enterprise automation, thanks to their data integration features.
With SnapLogic, enterprises can quickly and easily connect disparate data sources, automate processes, and manage their data without requiring manual intervention efforts.
This section will explore the key features of SnapLogic's data integration and how they help enterprises attain their automation goals.
Pre-built connectors to SaaS and cloud applications
SnapLogic's data integration platform has pre-built connectors to leading SaaS and cloud applications, such as Salesforce, ServiceNow, and Office 365. These connectors make it easier to quickly connect to these applications without building a custom connector from scratch.
The SnapLogic platform also offers many features that simplify data integration processes. This includes defining data within an application using the SnapStore app library to select the right snaps needed for different process parts. There are also mapper and transformation tools that allow you to transform data between different formats. In addition, the pipeline designer offers a graphical drag-and-drop interface for configuring pipelines and previewing data before it is sent in real time. Finally, an integrated analytics dashboard allows you to gain insights into how your pipelines are running and track performance at scale.
Robust data mapping capabilities
SnapLogic's data integration features provide comprehensive data mapping capabilities that allow you to integrate, transform and move data from multiple applications and data sources into a central repository. With SnapLogic, you can visually map the source and the destination applications, configure complex rules to transform information, and identify areas where additional automation can be implemented.
Data mapping is supported across all platforms including SaaS, On-Premise & Big Data environments. Enterprise-level customers benefit from better handling of structured and semistructured data by taking advantage of SnapLogic's patented field mappings and its intuitive drag-and-drop interface. It also provides support for relational databases (RDBMS), web services (REST/SOAP), flat files (CSV/Excel/Fixed Width Text Files) and more.
SnapLogic's dynamic mapping capabilities empower users to quickly map fields between disparate systems without writing code. As a result, enterprises can significantly reduce the time it takes them to integrate their different systems with imperceptible delays in speed or security. Furthermore, SnapLogic simplifies big data integration with self-serve capabilities that let users build replicated analytic pipelines in no time — resulting in improved business decisions based on integrated information sets.
AI-driven insights
SnapLogic's data integration solution helps enterprises leverage artificial intelligence (AI) and machine learning (ML) to gain greater insight into their operations. This suite of features enables businesses to automatically analyse data from various sources, including cloud and on-premises, to uncover trends, identify new opportunities hidden in legacy systems, and discover ways to optimise their process.
Enterprises can use the software's AI-driven insights to respond faster and smarter to market shifts, customer demands, and fast-changing economic conditions.
The software's automated analysis capabilities create a unified view of customers, product usage patterns, business performance metrics and more across multiple channels. By combining this information with historical context and predictive analytics, SnapLogic users have access to sophisticated insights that help them more effectively segment customers into target profiles for better engagement initiatives. With this powerful automation tool at their disposal, enterprises can gain visibility and predict customer behaviours in real-time with improved accuracy than would be possible through traditional methods alone.
SnapLogic's Recent Funding
SnapLogic, a provider of data integration technology for enterprises, recently raised $165M in venture funding. This is its Series F round, which will help SnapLogic accelerate its enterprise automation journey through data integration.
Let's examine how SnapLogic's technology can help enterprises automate and why this investment is good news for the data integration market.
Overview of the $165M funding
SnapLogic, the leader in enterprise integration, recently announced a $165 million round of funding. These new investments underscore the company's commitment to help enterprises automate processes and connect cloud and on-premise applications. In addition, SnapLogic's process automation tools provide businesses with deep insights into their customer lifetime value.
The round was led by Sapphire Ventures and included new investors Unusual Ventures, Battery Ventures, The Climate Corporation, Future Fund and Trigo Ventures. In addition, existing investors Autodesk*, Capital One Growth Ventures*, Ignition Partners*, Sutter Hill Ventures* and Vitruvian participated in the funding round.
SnapLogic plans to use its latest investments to accelerate product innovation designed to support customer success through data integration and process automation while continuing to invest in its customer support organisation to improve the experience of SnapLogic customers across the globe. This includes introducing native mobile capabilities for enterprise users who need access anytime/anywhere and partnerships with industry leading technology companies like Salesforce*, Microsoft* Azure, Google Cloud Platform* and Amazon Web Services*.
The total capital raised by SnapLogic comes in at $300 million for 2020 so far; according to a statement from the company's CEO Greg Schott it is "a strong testament that customers around the world are increasingly adopting integrated data solutions powered by our Intelligent Integration Platform ". With these funds, SnapLogic will continue working towards transforming how enterprises automate processes within their organisations.
How the funding will be used
SnapLogic recently announced that it has raised $80 million in new funding which will be used to expand its AI-driven data integration capabilities and accelerate cloud migrations and enterprise automation. The investment was led by Sapphire Ventures and new investor Andreessen Horowitz, with participation from previous investors Toba Capital, Triangle Peak Partners, and SAP.
The funds will help the company continue to invest in developing unified data integration capabilities using artificial intelligence (AI) that can connect multiple data sources such as databases, applications, or even websites. The AI-driven capabilities can automate multiple steps of the data integration process – from cleansing and connecting to governing, managing and monitoring across multiple applications or systems. For enterprises looking for an efficient way to move legacy systems onto cloud-based solutions, these automated processes can reduce the time and risk associated with manual configurations.
The funding will also help SnapLogic drive continued growth by expanding its geographic reach across North America, Europe and Asia Pacific/Japan as well as building out further integrate partnerships with global enterprise vendors such as Amazon Web Services (AWS), Microsoft Azure™️, Google Cloud Platform (GCP), along with several technology partners such as MongoDB Inc., Automation Anywhere Inc., WorkFusion LLC., Dell Boomi?, Informatica LLC., MuleSoft LLC.? SnapLogic customers will also benefit from the enhanced networking capabilities which together enable customers to know faster time-to-value when implementing their mission critical system processes.
Impact of the funding
The $320 million round of funding that SnapLogic recently secured is a testament to the company's innovative solutions and growth potential. The funding will further advance technology, double down on its current product offerings, and expand into new markets. Additionally, this sizable investment will fuel the company's ability to help enterprises automate data-intensive processes quickly and cost-effectively.
This massive round of funding will allow SnapLogic to heighten its support of customers' critical digital transformation initiatives that require self-service automation orchestrated in real-time across data silos – including cloud integration, API Management, and enterprise applications. The funds will also accelerate development of SnapLogic's growing data platform capabilities such as analytics, Machine Learning (ML), artificial intelligence (AI), the Internet of Things (IoT) devices, and edge computing integration – allowing customers to achieve consistent enterprise data management reality with cost savings for them today and in the future.
Through this infusion of capital from some of the world's most respected venture firms, SnapLogic will be able to continue investing in its development ecosystem as well as its customer experience engineering team – both integral elements in accelerating customer success with Self‑Service Automation while helping enterprises use data to gain competitive advantage. This unique approach has empowered thousands of businesses worldwide to best leverage their resources when dealing with their most challenging business transformations.