How Does Divvy Homes Benefit Renters?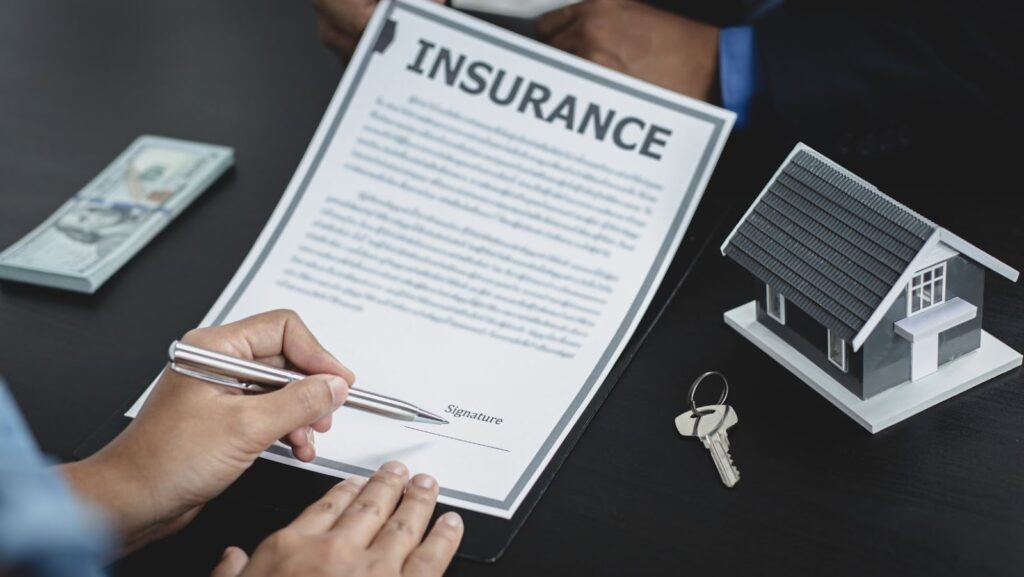 Divvy Homes seeks to enable renters to own homes of their own. The company provides renters with an alternative to renting, allowing them to own their own home. With Divvy, renters deposit a small down payment and sign a rent-to-own agreement. The company then assists them with a customised financial plan and makes it possible for them to own their home within two to five years. In addition to helping renters achieve homeownership, Divvy Homes offers resources and advice to make the transition as smooth as possible. First, let's look at the specific benefits of Divvy Homes.
Overview of Divvy Homes
Divvy Homes is a rental option that helps bridge the gap between traditional renting and homeownership. It allows renters to gain financial independence through access to a rent-to-own housing option for their most prized asset: their home. By offering renters the opportunity to buy into the home of their choice, Divvy Homes allows them to build wealth over time through ownership instead of just throwing money away on monthly rental payments.
Divvy Homes allows renters to choose their down payment amount and monthly contributions, allowing them to customise the rent-to-own program specifically for them. Plus, they'll have the flexibility to move if needed without penalty or breaking a long-term agreement. With Divvy, you don't have to wait years and save up for a down payment; you can take control of your financial future today by building equity in your home.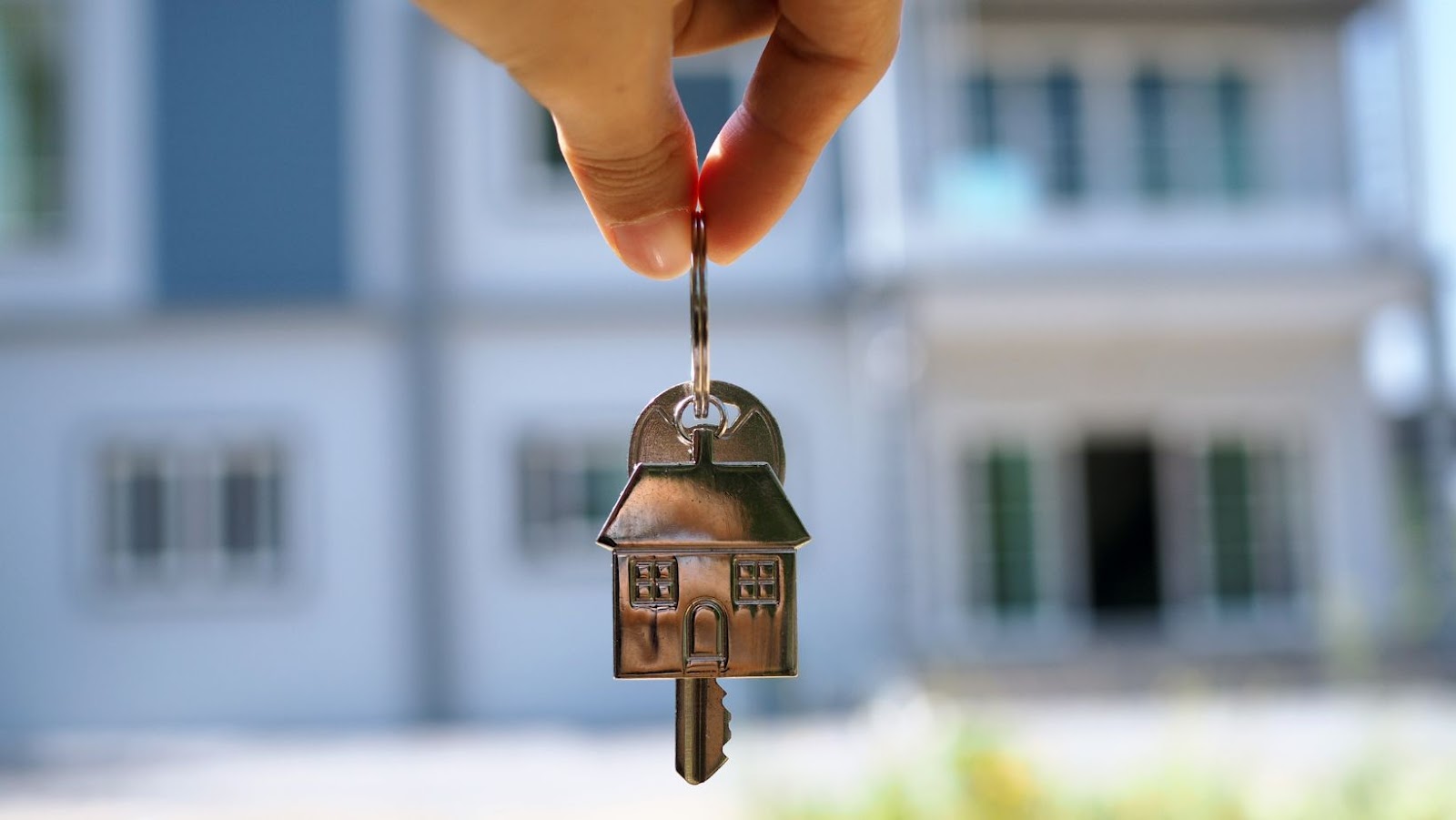 Unlike renting or buying an existing property, Divvy homes provide an affordable entry point for renters who would otherwise not qualify for homeownership due to industry standards or limited access to financing options. It also eliminates hefty down payments and restrictive timelines associated with traditional homeownership plans, making it easier than ever before for those looking for long term housing security to make their dreams come true.
Divvy Homes Seeks to Enable Renters to Own Homes
Divvy Homes is a revolutionary rental-based homeownership program that seeks to enable renters to own homes. Divvy provides a three-year rental program that allows renters to pay rent toward ownership. At the end of their three-year term, renters can buy the home outright or continue renting with a significant portion of their rent applied towards the purchase price. In this article, let's take a look at how Divvy Homes works and the benefits it offers to renters.
3-Year Homeownership Program
Divvy Homes' 3-year Homeownership Program allows renters to become homeowners without a large down payment. It is a unique way for those looking to own a home to build equity and credit, while avoiding the large upfront costs typically associated with homeownership.
The program allows members to pay a one-time down payment of 3% and make monthly payments over three years. During this period, Divvy Houses pays all taxes, insurance, and maintenance costs associated with owning a home. At any time throughout the three years, if members are ready to purchase the home they have been renting, they can do so at its current value. When that time comes, Divvy Homes will buy them out of their lease and apply all rental payments toward their new down payment.
After successfully completing the 3-year Homeownership Program, renters will have built up enough equity and credit to secure financing for the remainder of the purchase price depending on loan terms available at local banks or other lenders. If members decide not to stay in their house after the program ends then they may be able to redeem some or all of their initial down payment as long as lessor agrees in writing that they have fulfilled all obligations agreed upon in their lease agreement with Divvy Homes This allows renters access to homeownership without bearing most of the risks typically associated with it such as having an overdue mortgage or eviction notices going public due owing unexpected repair costs or even not knowing what shape your house is going to be in once you move in!
Divvy Credit Line
Divvy Credit Line is a powerful financial tool available to Divvy Home renters. With this feature, Divvy provides an ongoing line of credit to help cover living expenses and increase flexibility in budgeting. This can help renters explore various options in their rental market, enjoy healthy financial freedom, and ultimately acquire wealth over time.
The Divvy Credit Line program works in two parts: initial credit approval and ongoing renting partner payments. First, when the leasing process begins, potential renters submit financial information to determine their eligibility for the program. If approved for the credit line, their lease documents will include clear details about repayment schedule and utilisation of funds to purchase a home with a partner (Divvy requires down payment assistance).
In addition to providing access to a reliable source of financing for rent costs each month, the funds from the Credit Line can be used as part of a larger plan for wealth-building activities after purchasing a home partner. This includes investments like further debt reduction – major contributing factors in accruing assets – and increasing assets like additional properties or equities.
Ultimately Divvy's mission is to help people transform renters into homeowners by providing clear pathways to success with financial literacy information and useful tools such as their Credit Line that serve individuals long-term in building wealth through savvy investments and strategic debt management disciplines.
Divvy Advantage
Divvy Homes is a rent-to-own company that provides renters with an alternative way to buy a home. By working with Divvy, renters can have the stability of being a homeowner without taking on the upfront costs or risk associated with buying one through traditional means. This program has many advantages for both sides: renters can build credit and save up the down payment for their future home, while Divvy takes on the risk of steep market fluctuations. Here are some additional ways Divvy benefits tenants:
Affordable Fixed Payments: The program allows renters to make fixed payments at an amount they would be comfortable paying each month, due to their pre-set income and budget.
Build Credit History: All tenants enrolled in Divvy's rent-to-own plan receive monthly reports that track their payment history so they can begin building a strong credit score.
Increase Savings & Equity: With each monthly payment a renter makes towards Divvy, they are building equity in their purchase price while working towards savings goals faster than other housing options might allow.
Flexible Terms & Options: Different tenancy durations and buyout options are available depending on renters' needs and goals. Therefore, tenants can purchase their home anytime during the rental agreement if it meets their financial goals—without worrying about any late fees or penalties associated with long-term leases. Additionally, suppose current market trends mean future buyers will pay more than estimated at signing. In that case, renters will benefit at closing by receiving all profits made above the initial repayment price agreed upon when signing into Divvy Home's rent-to own program.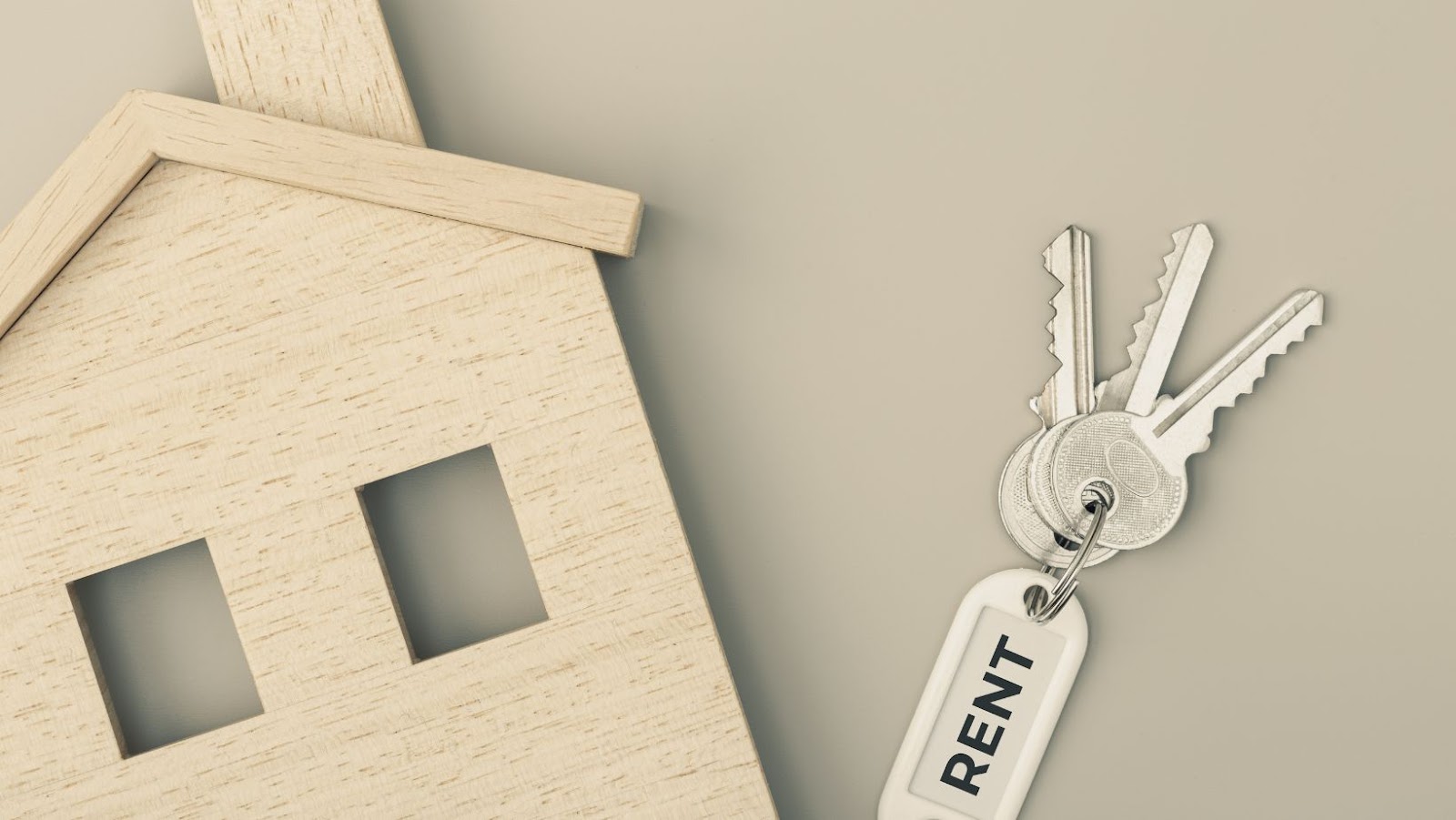 Benefits of Divvy Homes
Divvy Homes seeks to enable renters to own homes using tech-driven affordable rent-to-own solutions. This can be a great option for people who are looking for a more feasible way of owning a home. In addition, Divvy Homes allows renters to build their credit and gain equity in a home with rent payments going towards an eventual down payment. From a financial standpoint, this could be a great way to secure a home without a large upfront cost. Let's take a closer look at the benefits of Divvy Homes.
Rent to Own
Divvy Homes offers renters the opportunity to transition from renting to owning a home through its Rent to Own model. This program allows people to rent a home for an initial term and work toward purchasing it at a predetermined price.
This financing is unique in providing potential homeowners with an accessible route to homeownership, as Divvy homes require no down payments and offer flexible repayment plans. With fixed monthly payments that include taxes, insurance and maintenance costs, Divvy homes make budgeting for those looking to purchase more financially feasible. Additionally, renters benefit from the potential of price appreciation on their homes and price protection in case of market downturns.
The Rent to Own model also includes financial incentives such as credits towards closing costs and relocation allowances. After successfully completing the program term, renters can transition into ownership without having to re-qualify for a mortgage or face prohibitive closing costs typical of traditional housing pathways.
At Divvy Homes, we strive to make homeownership accessible regardless of economic background or credit history so that everyone can realise their dream of owning their own home.
Credit Building
Divvy Homes offers renters a unique opportunity to build their credit while renting. Divvy's program split the monthly rent payments into two parts – an upfront "Rent Deposit" and monthly payments. The upfront Deposit is reported to the three major credit bureaus, thus further building your credit score.
Additionally, no security deposits or long-term contracts are required when renting through Divvy Homes. Your Rent Deposit earns 0.25% APR in interest, which can be applied back towards your rent every month until your entire Rent Deposit is paid off. This helps free up large sums of cash that would otherwise have been blocked away as security deposits, allowing you more spending flexibility over time and making larger investments such as owning a car or a home down the line!
Lastly, Divvy provides help for renters at different stages of their renting cycle with various services, such as financial advice and budgeting guidance to ensure that all renters are getting the most out of their Divvy experience and can make informed decisions about budgeting and finance along the way.
Reduced Risk
By renting with Divvy, tenants reduce their property-related risks. In today's ever-changing economic climate, taking on a long lease can be particularly risky when property markets move up and down. Divvy's short leases allow tenants to participate in the growing market while avoiding the risks associated with larger investments.
In addition to protecting your finances during volatile times in the housing market, Divvy is also a great way to trial different neighbourhoods or apartment types before making larger rental commitments. Maybe you are not sure if you would like living in the downtown of your city or prefer an apartment near your university? With a short-term lease from Divvy you can find out without making risky year-long or multiple year commitments. You can update and customise your search whenever needed without fear of breaking a long-term contract.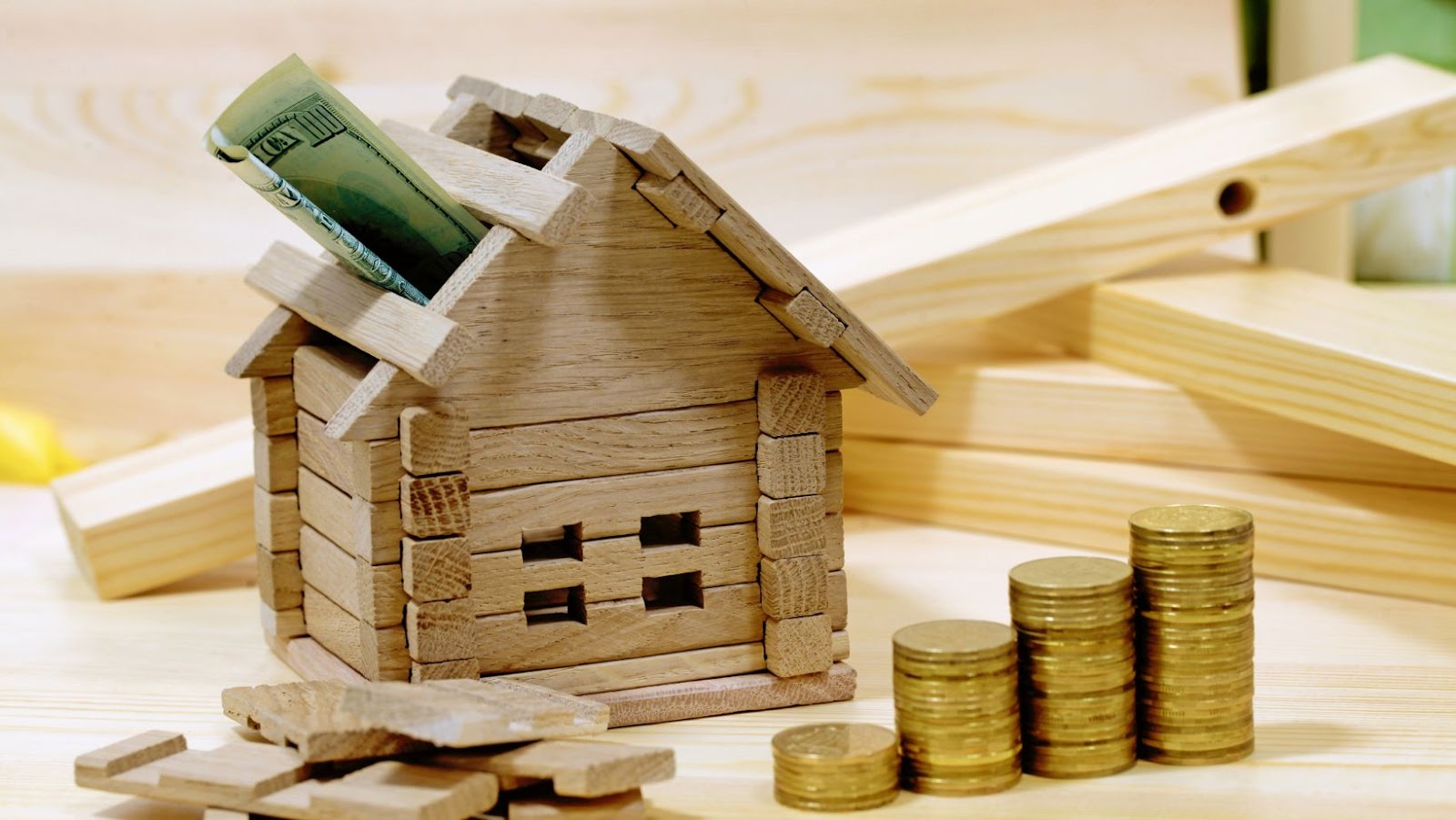 Divvy has also created peace of mind for renters due to our low hassle move-in/move-out process and reliable listing support system. Our goal is to help renters focus less on worry and paperwork and more on enjoying their new home – complete with protection through renters insurance included in every agreement at no additional cost.
Lower Costs
Divvy Homes allows renters to purchase a home without the large upfront cost normally associated with homeownership. The process is simple: renters pay a down payment of 3-5%, and are then locked into steady monthly payments that cover their mortgage, taxes and insurance, which are all included in the rent price. This process significantly reduces the burden of coming up with a large lump sum for a down payment or ever having to deal with fluctuating market prices for a potential home purchase. Divvy also offers their users full flexibility regarding their lease structure – renters can choose from 12-month, 24-month or month-to-month leases. This allows renters to decide when to commit and move in more easily, making it easier for them to find the best housing options for their budget and lifestyle. Finally, as an incentive Divvy offers its users rewards programs that allow them to save money on future rental fees or eventually become eligible for exclusive offers like free moving services or cashback bonus opportunities. These benefits allow renters to save money while still enjoying some of the many perks associated with homeownership such as long term stability and control over living arrangements.
Conclusion
Divvy Homes is a revolutionary company that seeks to make it easier for renters to become homeowners. With its rent-to-own housing program, Divvy Homes provides an alternative to traditional homeownership routes. Divvy's program eliminates the need for a large down payment or pre-qualification process and uses data-driven risk assessment to determine eligibility. With its rent-to-own program, Divvy Homes enables renters to benefit from the long-term financial stability of homeownership while simultaneously occupying a home they can call their own.
Summary of Divvy Homes Benefits
Divvy Homes provides renters with a unique combination of affordability and convenience. So whether you're looking for a shorter-term rental or ownership potential, Divvy Homes offers an ideal solution.
The main benefit of using Divvy Homes is access to discounted rental and eventual home ownership. With their Rent-to-Own program, tenants receive up to 30% below market rent in exchange for a fixed option fee and the commitment to purchase the home after two years, if desired. This brings homeownership within reach for those who may not have been previously eligible.
Additionally, Divvy can provide convenient leasing terms with as little as 3 weeks advance notice required when tenants are ready to move out. This provides tenants with much needed flexibility; allowing them to move when they need or want to without worry of incurring extra costs due to penalties associated with longer leases such as breaking lease agreements.
Finally, tenants can obtain security deposit protection through Divvy's Deposit Alternative program. Depending on the plan you choose, Divvy replaces your security deposit with an coverage cap determine by the tenant's credit score rather than a large lump sum payment up front; making it more accessible and cost effective for renters in any budget range who would otherwise be unable to afford a traditional security deposit annually charged by most landlords/leasing companies annually.
Renting through Divvy Homes gives renters access to affordable leases that make it feasible for renters interested in transitioning into home ownership even without conventional financing options – all while taking advantage of convenient leases and guaranteed deposit protection coverage that make renting from Divvy a stress-free experience.
tags = divvy homes, rent a home, homeownership, tech enabled real estate platform, divvy 200m 2b tiger global capitaltanbloomberg, divvy 200m tiger global capitaltanbloomberg, divvy homes 200m 2b global capitaltanbloomberg, divvy 200m 2b global capitaltanbloomberg, divvy homes 2b tiger global capitaltanbloomberg, divvy homes 2b global capitaltanbloomberg, divvy 200m 2b tiger capitaltanbloomberg, divvy homes property technology startup, rent-to-own home purchase platform