Exploring The Services Offered by Asphalt Companies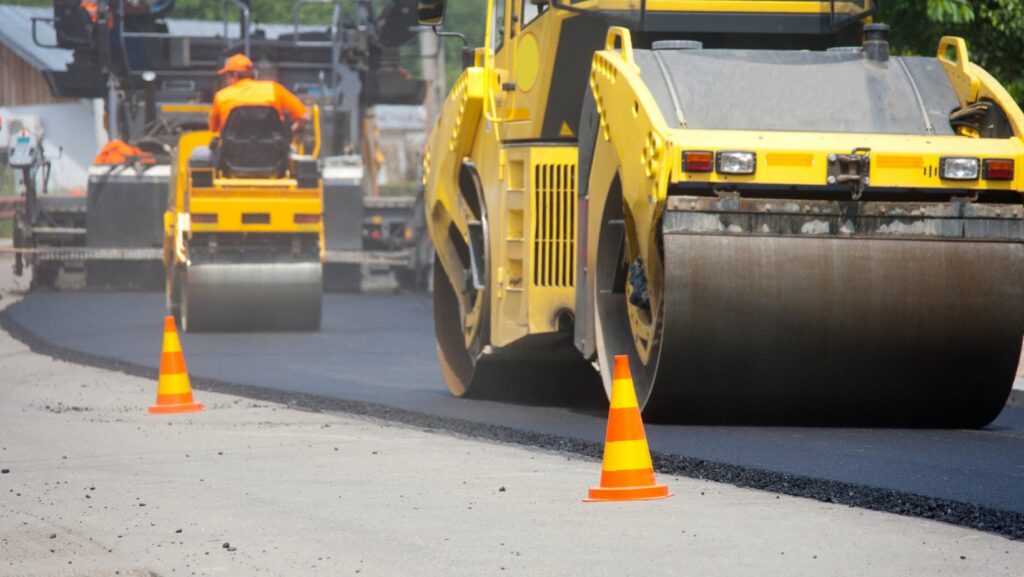 Asphalt is fascinating, where roads, driveways, and parking lots come to life with strength, durability, and aesthetic appeal. Behind the scenes, asphalt companies are crucial in transforming mundane stretches of land into smoothly paved surfaces connecting communities and providing convenience to millions worldwide. These companies offer a wide range of services that go far beyond the basic act of laying asphalt.
An asphalt company is a specialized construction company focusing on installing, maintaining, and repairing asphalt surfaces. These companies have a team of skilled professionals trained in working with asphalt materials and equipment to create durable and functional paved areas. They work with various clients, including homeowners, businesses, municipalities, and government agencies, to provide asphalt paving, resurfacing, seal coating, crack filling, and line striping services.
Below are some of the services asphalt company may offer:
Asphalt Paving
Asphalt paving is the primary service offered by asphalt companies. It involves the installation of a new asphalt surface on roads, driveways, parking lots, or other areas. The process typically includes site preparation, such as clearing debris and leveling the ground, followed by applying a hot mix asphalt (HMA) or concrete mixture. The asphalt is spread evenly and compacted using heavy machinery to create a smooth and durable surface.
Asphalt Resurfacing
Over time, asphalt surfaces can deteriorate due to weather conditions, heavy traffic, and aging. Asphalt resurfacing, also known as overlay or rehabilitation, is a service provided by asphalt companies to restore the functionality and appearance of existing asphalt surfaces. The process involves applying a new asphalt layer on top of the existing surface, which helps repair cracks, improve ride quality, and extend the pavement's lifespan.
Sealcoating
Sealcoating is a preventive maintenance service offered by asphalt companies to protect asphalt surfaces from damage caused by sunlight, water, chemicals, and regular wear and tear.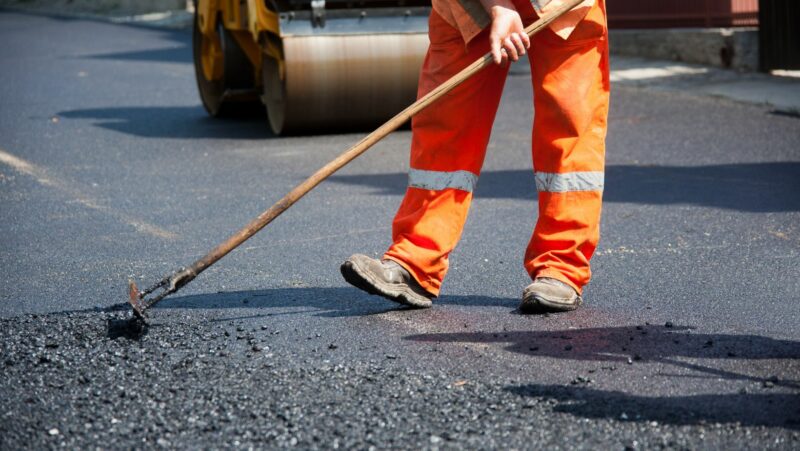 It involves applying a thin layer of protective sealant to the surface, which helps to seal small cracks, prevent water penetration, and enhance the overall appearance of the pavement. Sealcoating not only extends the life of the asphalt but also provides a smooth and attractive finish.
Crack Filling
Cracks in asphalt surfaces can occur due to various factors like freeze-thaw cycles, heavy loads, or improper installation. Asphalt companies offer crack-filling services to prevent water infiltration, which can lead to further damage and deterioration of the pavement. The process involves filling the cracks with a specialized asphalt emulsion or rubberized material, which helps to seal the cracks and restore the integrity of the surface.
Line Striping
Line striping is an essential service asphalt companies provide to ensure proper traffic flow, parking lot organization, and safety. It involves painting lines, symbols, and markings on the asphalt surface, including parking spaces, crosswalks, arrows, and handicap symbols. Line striping improves the pavement's visual appeal and helps guide drivers and pedestrians, ensuring clear and efficient navigation.
Excavation And Site Preparation
Site preparation is crucial before any asphalt installation or repair work begins. Asphalt companies often provide excavation and site preparation services, which involve clearing the area, removing existing pavement or debris, and preparing the ground for the new asphalt surface. This may include grading, leveling, and compacting the soil to create a stable and well-drained foundation for the asphalt.
When searching for asphalt companies, it is essential to consider the following factors to ensure you choose a reliable and competent service provider:
Experience and Reputation: Consider the company's experience in the asphalt industry. Look for established companies with a track record of completing projects. Check for customer reviews and testimonials to gauge their reputation and reliability.
License and Insurance: Ensure the asphalt company is properly licensed and insured. A valid license indicates that they meet industry standards and regulations. Insurance coverage protects you from liability in case of any accidents or damages during the project.
Portfolio and Past Projects: Review the company's portfolio or inquire about its past projects. This will give you an idea of their expertise and the quality of their work. Ask for references and visit previous sites to assess the durability and craftsmanship of their asphalt installations.
Equipment and Materials: Inquire about the equipment and materials used by the company. Modern and well-maintained equipment can improve the efficiency and quality of the project. Additionally, ask about the type and quality of asphalt materials they use to ensure the longevity and durability of the paved surface.
Final Thoughts
Asphalt companies offer comprehensive services, including asphalt paving, resurfacing, seal coating, crack filling, line striping, and excavation.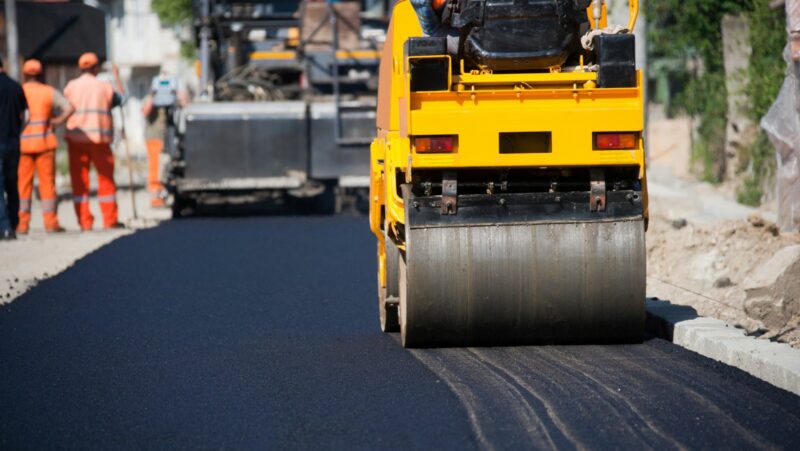 These services aim to create and maintain durable, safe, and visually appealing asphalt surfaces that withstand the elements and provide smooth transportation for various applications.