Choosing Curtains for Beige Walls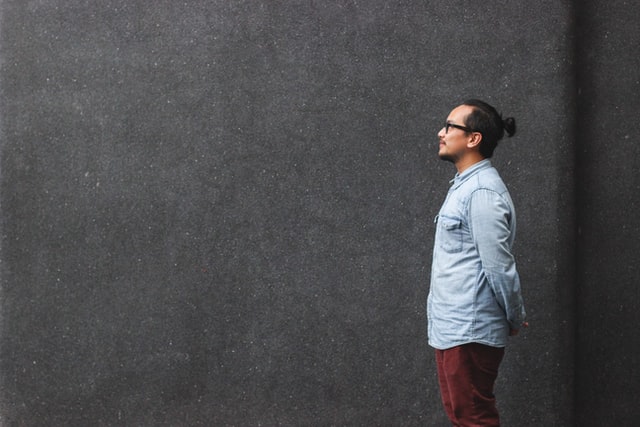 Neutral walls are great for pops of color, but if your home is all beige, you might be limited to boring curtains that are too dark or dull. Neutral curtains are great for adding contrast to a room, but if you're looking for a little class, you may want to consider something a little more exciting. Here are some ideas to help you choose your next curtain.
If you're wanting to decorate a room with a beige wall, there are two main options: paint the wall a color of your choice, or hang curtains. If you go with the curtains, you have a wide range of options there too—materials, colors, designs, and styles.
You might not think that choosing a curtain for a beige wall is a skill, but in fact it is a very important one that is easily overlooked. Choosing a color is a very personal choice, and in most cases it is one that you will have to live with for a long time. Deciding on the right curtain can make a big difference to the overall feel of a room, and can even affect your ability to sleep at night.
Here we share our guide for choosing curtains for beige walls including curtain color ideas for light beige walls and matching with dark & brown furniture.
The choice of beige is a calming and popular color for interior walls. It's almost universal tone blends with most interior design styles, such as rustic, contemporary, classic, country, minimalist, and even ultra-modern.
It also makes small spaces appear larger and more expansive. Beige walls serve as a neutral backdrop for any room, allowing the homeowner to create a theme with a variety of colors.
The number of windows in a space has an impact on how it feels and how much natural light it receives during the day. Beige walls add brightness to a home's interior, allowing you to choose from a variety of colors and patterns for interior features.
When it comes to window treatments, the best curtains for beige walls are determined by your personal style and the colors that complement beige.
This helpful guide discusses which colors complement beige walls, light beige walls, and rooms with darker furnishings so you can choose the right curtains for your house.
What Color Curtains Should I Choose for Beige Walls? 
Curtains can be difficult to decorate depending on the number of windows in a room and how much wall space the windows take up. If you have bay windows or several windows on a wall, the color of the curtains you choose can make or break the room.
Beige is a warm or cool neutral color with warm or cold undertones. Beige with yellow, brown, and red tones is warm, whereas beige with grey, lavender, or blue tones is chilly. The following are some of the best color curtains for beige walls.
Beige drapes
Beige curtains give every room a quiet, minimalist vibe. Choose a beige curtain that is in the same color family as the wall but a different shade when mixing it with beige walls.
It will be repetitive and flat to use the same hue beige. The room becomes drab as a result of this. To create a gentle contrast, choose a deeper or lighter shade, or drapes in a 'almost beige' tint that complements the wall color. A dreamlike impression can be achieved with a warm ivory or light mocha colored curtain.
White drapes
White is a crisp, clean color, and white curtains add contrast to beige by highlighting the window lines. When draped against beige walls, white curtains are always welcome and give a pleasant and soothing appeal.
Blue Curtains with a Nautical Theme
A darker marine blue color is ideal for drapes if the beige wall paint is a cool beige. Nautical blue curtains can be utilized to tie in other darker-colored pieces in the room or to complement other design elements and furniture.
Curtains in Sage Green
Sage green is a warm beige-like color with an earthy undertone. It pulls out the browns in the beige and serves as a basis for other earthy hues like blues and whites throughout the room. More information on earth tone living room designs may be found here.
Maroon drapes
Maroon-colored drapes enhance the warm beige tone when the room's beige walls take on a pink or crimson hue. The rusty crimson of the maroon curtains contrasts with the beige of the walls and curtains.
Curtains in dark grey and black
Dark grey and black curtains will give a rich contrast to your beige walls if they contain a tinge of grey. Instead of losing or making the beige glaring, the darker hues allow the curtains to define the room's design and tie in with the furniture and décor. This combo is fantastic for modern designs.
Light Beige Walls Curtains
Beige drapes
Darker beige curtains soften the impression of light beige walls while maintaining a calm and pleasant atmosphere. Choose a difference that is just enough to produce a minor contrast.
White drapes
A neutral backdrop for any décor in a space is white curtains against a light beige wall. The white curtains keep the windows from being conspicuous in the space, whether it's a beachy country atmosphere or a modern contrast of blacks and dark hues.
Curtains in light blue
Light blue curtains create a bond and set the scene for the room's style and theme when beige walls are a lighter tint. In a room with rural décor, a floral motif, or a parlor style, light blue curtains against light beige walls work beautifully.
Yellow drapes
Against a beige wall, yellow creates a lively color curtain. It's a great choice for sunrooms and looks fresh and clean in a kitchen or bathroom. Instead of a beige with reds or browns, use a light beige with a warm tone and a dash of orange.
Curtains in pink
Pink drapes in rose, rouge, coral, or peach complement light beige walls. This combination looks lovely in dining rooms with floral accents and light wood furniture.
Curtains in light grey
If your light beige walls are a cool beige with a tinge of grey, light grey curtains provide an inconspicuous backdrop for the walls. This color combination is ideal for rooms with a lot of artwork on the walls because it allows the art to be the focal point.
What Curtain Colors Go With Beige Walls And Dark Furniture?
Curtains in a room with beige walls and dark furniture should be in the same or comparable color family as the furniture and decor.
Choose a hue from the room's furniture or decor and utilize it for the curtains in a medium to dark tone. The curtains will blend in with the walls and interior, rather than standing out.
What Color Curtains Go With Brown Furniture And Beige Walls?
To complement the beige walls, brown furniture produces a warm color palette. The drapes should be a warm color that complements the furniture's design while also complementing the beige walls. More on what colors go well with brown may be found here.
Choose a cold hue for the curtains, such as grey, blue, or lavender, if the walls are a cool beige and you want to create an opposite impact. Make sure the curtains link with a color in the room.
Visit our colors that go with beige decor guide page for more related ideas about choosing curtains for beige walls.
Choose the right curtains for your home, especially if you own beige walls, because it can make all the difference. You need to know the right size, the right style, the right fabric, the right color—and the right amount of curtain weight. Not all curtains are created equal, and the same holds true for the toned-down, simple look that many contemporary homes are enjoying.. Read more about what colors go with beige walls and let us know what you think.
Frequently Asked Questions
What colors look good on a beige wall?
The best colors to use on a beige wall are shades of brown, gray, and black.
What color compliments beige?
Beige is a light to medium brown color. The color that compliments beige well would be the colors in the following list:
What Colour curtains go with tan walls?
There are many different colours that would go well with tan walls, but the most popular colour is brown.
Related Tags
This article broadly covered the following related topics:
what color curtains with beige walls and brown furniture
what color curtains go with beige walls and dark furniture
what color curtains go with beige walls
colors that go with beige walls
beige walls bedroom