Why is a Bathroom the Perfect Fit for Peel and Stick Wallpaper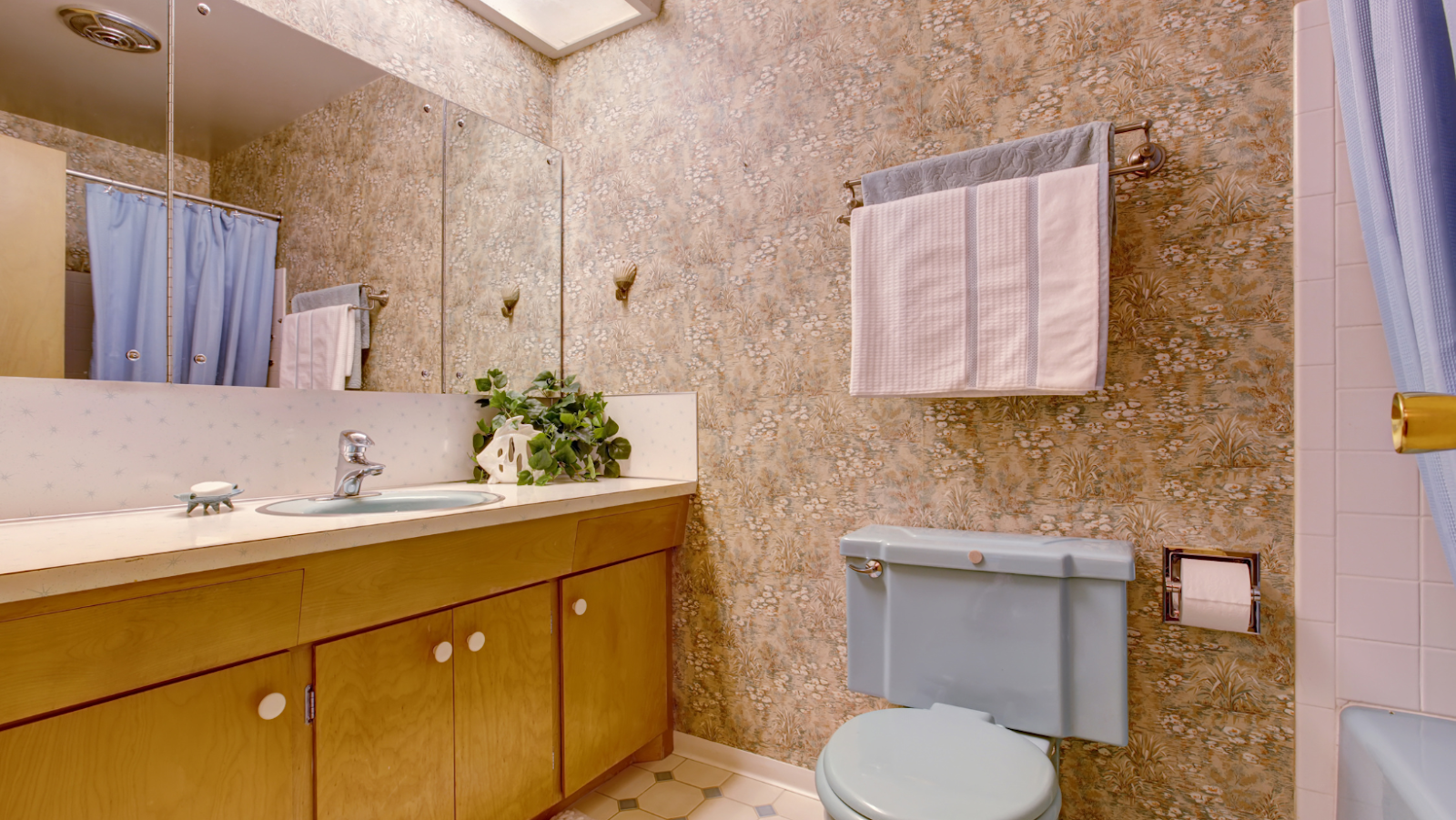 Wallpaper is one of the most versatile home decor items and can be used in ample ways. With the seamless application, easy cleaning and maintenance, and even easier removal, peel-and-stick wallpapers are the winners for many. One way to use wallpaper is to install it on the walls of your bathroom. Why? Because bathrooms are often one of the most neglected rooms in a home and a wallpaper that is peel and stick can give it a makeover without having to spend too much money. In this article, we'll highlight some key reasons how the correct type of wallpaper can brighten up your bathroom and how to apply it effortlessly.
A bathroom is a perfect place to try out new peel-and-stick wallpaper designs. Not only is it a comfortable and convenient place to take a bath or shower, but it's also a great space to experiment with different styles.
Choose Your Ideal Peel and Stick Wallpaper Design for Bathrooms
Peel and stick wallpaper is a popular way to update your bathroom with a new look. There are a variety of designs to choose from, so you can find the perfect one for your bathroom. Following are three different types of peel and stick wallpapers that you may prefer for your bathroom:
Floral Wallpaper: This floral design is simple but beautiful. It would be perfect for a feminine bathroom.
Geometric Wallpaper:
This geometric design is modern and stylish. It would be perfect for a masculine bathroom or to add to a personal lavatory that is otherwise minimalist.
Beach Theme Wallpaper:
A beach-themed wallpaper would be for summertime or people with a summerhouse near a coastal area. The vibrant colors and motifs on a beach-themed wallpaper can liven up the space, whether it's an adult's bathroom or the kids'.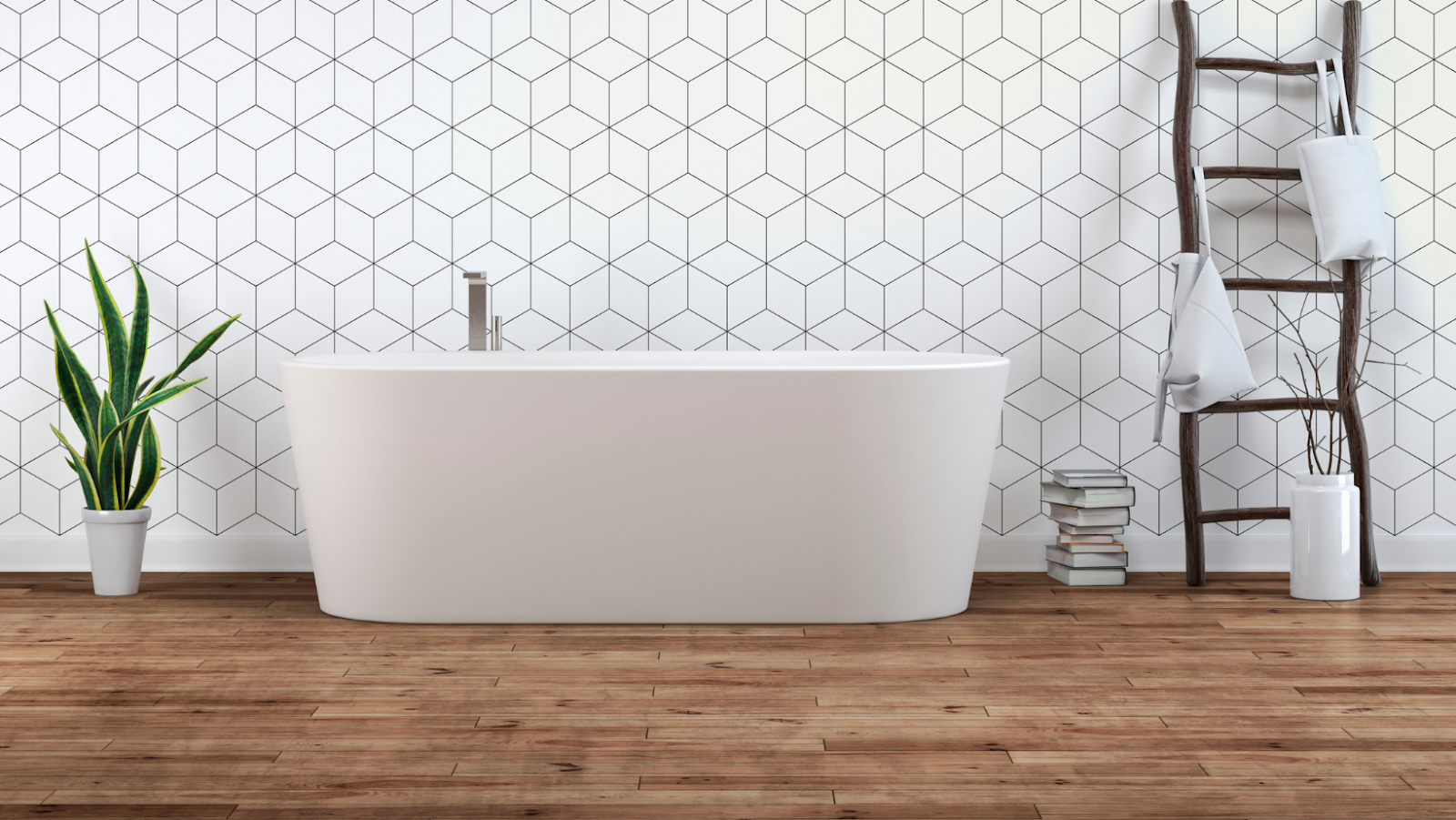 What makes Peel and Stick Wallpaper Perfect for a Bathroom?
Peel and Stick Wallpaper is perfect for a bathroom primarily because of the convenience it offers in the process of application and removal. It also has a high degree of adhesion, which means it will not come off quickly, even when wet. Furthermore, Peel and Stick Wallpaper are resistant to water and moisture, making them perfect for a bathroom where frequent spills are possible. Peel and Stick Wallpaper is also ideal as it doesn't leave any residue or damage behind, so your walls always look fresh.
There are a variety of ways that you can be creative with a peel-and-stick wallpaper application in a bathroom. You can use it as the main wall covering, as an accent wall, or as part of a larger design scheme. Here are some ideas to get you started:
1. add pops of color with bright blue or green designs. These colors are refreshing and light, making them perfect for a bathroom.
2. Go for softer colors such as beige, ivory, or brown. These tones will create a calming atmosphere in the room.
3. Try out tribal-style designs or abstract patterns. These prints will add personality and flair to your bathroom.
4. Choose geometric shapes or photos that represent your personality or interests. This type of wallpaper can help you personalize your bathroom space in just minutes!
Some other benefits of Peel and Stick Wallpaper include the fact that it is affordable, easy to install, and can be customized to fit any style or color. On top of that, peel and stick bathroom wallpapers are durable and will last for years without requiring regular maintenance.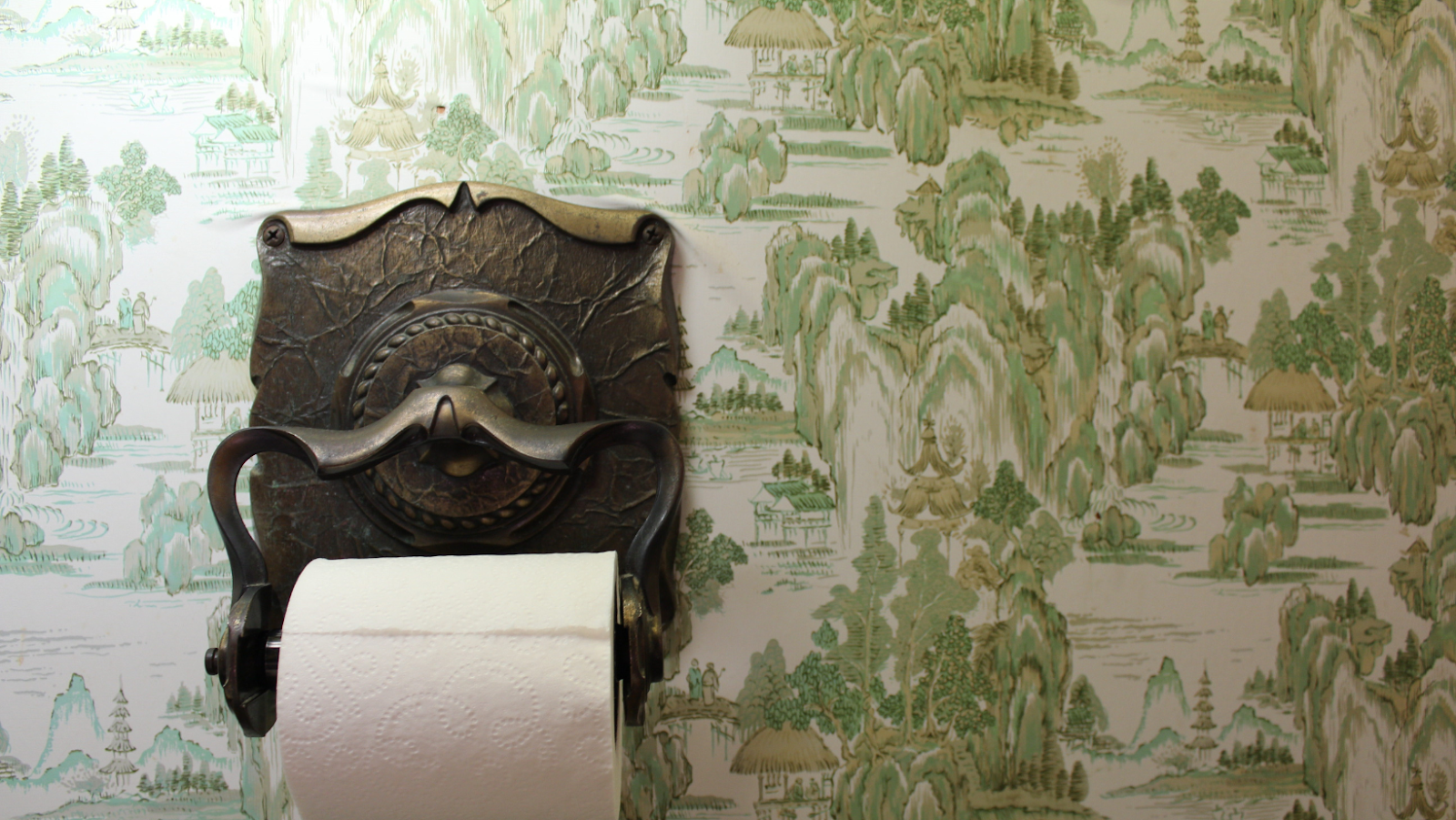 Apply Peel and Stick Wallpaper in Quick Steps
Peel and stick wallpaper is a great way to update your bathroom without spending much money. Here are four simple steps for applying peel and stick wallpaper to your bathroom walls:
1. Start with a measuring tape and mark the sections or the wall you want to cover. Make sure to include any trim or framing around the walls.
2. Choose a design that will fit your bathroom's theme and style. There are numerous designs of bathroom wallpapers to choose from, so you're sure to find the perfect one for your bathroom, or even get one customized per your preference!
3. Once you have chosen a design, place an order and let the pros curate the sheets of beautiful prints for your bathroom and deliver it in no time!
4. Once you have the sheets, remove all the paper backing and place it on the wall to which you want it to adhere. Use a credit card or scraper to smooth out any bumps or wrinkles in the paper. And voila! It's done!
Conclusion
Whether your walls are a little outdated or you just want to update your space in a minimalistic way, peel and stick wallpaper is the perfect solution. Taking inspiration from the usedhouseofvintage.com styling experts, it is easy to apply and removable if you decide you don't like it later. Plus, it adds an extra layer of insulation against drafts and noise from the outside. If you've been considering installing peel and stick wallpaper in your bathroom but haven't yet done so, now might be a perfect time!